Arboriculteur Viau & Trudeau offers you a new professional service.
We now offer you you a service of crawler lift.
A crawler lift is now a mandatory tool to cut down or trim a tree in a fully secure manner, especially for trees located in a backyard. The crawler lift has a width of 34.5 inches and a height of 80 inches, thus allowing us to pass through a gate.Once the lift is deployed, it can reach a maximum height of 70 feet. We truly focus on our clients by offering them professional services adapted to their needs.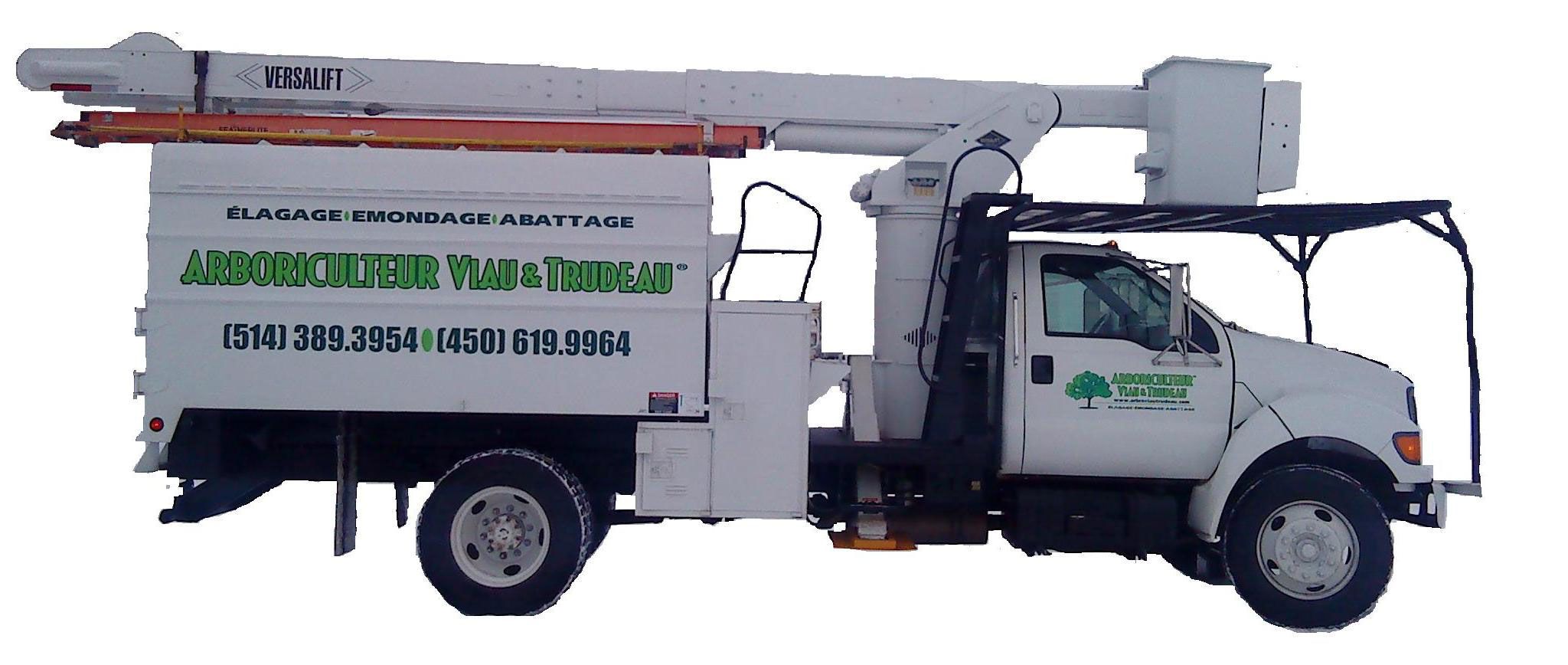 The clientele's satisfaction is always a priority for Arboriculteur Viau & Trudeau. We continuously focus on offering a professional service, adapted to everyone's needs. Our commitment to respect deadlines and offer competitive prices is shown through our way of concluding contractual agreements with full transparency. Our team of certified experts offers a wide variety of services that are professional, safe and respectful of the environment.
Please note: Weather is a key factor when completing a project and can result in delivery delays that are out of our control.
Fill out our form for a full quote now.